What I like about photographs is that they capture a moment that's gone forever, impossible to reproduce." – Karl Lagerfeld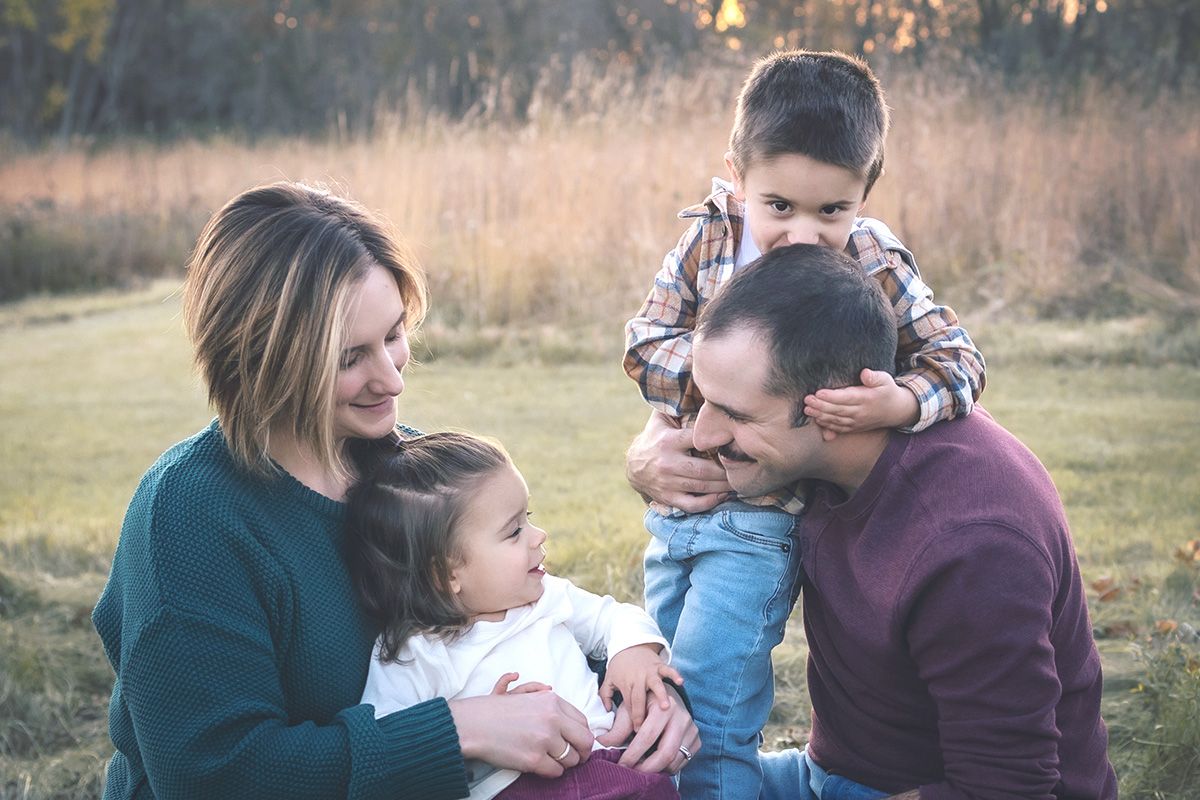 Every parent knows, kids grow up too fast, and their little baby's smile and those big belly giggles don't last forever. Family portraits are a great way to hold on to those precious moments, share growth with grandparents, and make your heart smile every time you view them on your walls.
We offer both a traditional session with what we call Intuitive Posing; and a Lifestyle Family Session. Intuitive Posing uses comfortable and very loose posing that matches your style and personality. It is playful and warm, and it focuses on the special bonds in each individual family.
Your Family Photography Session can be as formal or as informal as you like.
---
Outdoor Family Session
The Outdoor Family Session is your traditional photo session, which includes your human and furry family members, and usually is done on location, someplace with the backdrop of your choice. There will be a mix of posed and candid photos taken during this session. A few group poses, a few individuals, a few different combinations, but really, it is up to you. This is your family session, so you define what it looks like.
We focus on capturing the authentic moments, because that connection is what matters most. So even though we offer some posing, we also pay a lot of attention to those candid, joyful moments in between. We will play, have fun, and get personal. When you look back on your photos in the years to come, we want you to be able to relive that joy.
​We believe the best photos are taken when people are experiencing real joy. Forced smiles and rigid posing doesn't show express reality. We want to document those big belly laughs, the cozy connections, and the true joy your family has with each other.
Those are the moments we capture, because those are the moments that matter.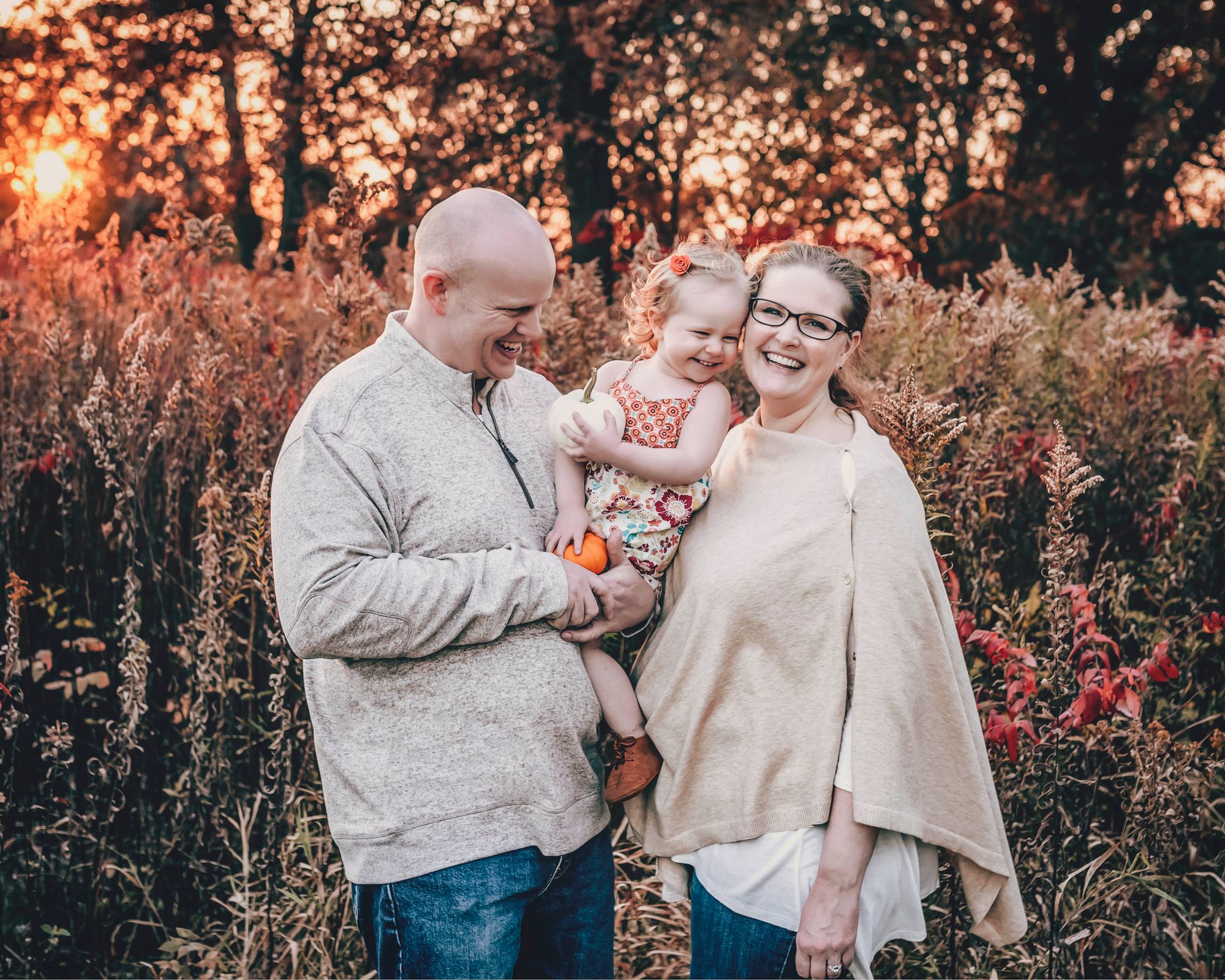 ---
Lifestyle Family Session
The Lifestyle Session is a style of photography that tells a story. These sessions typically occur at your home, but they are not confined to such a narrow definition. You can have your session during a family event, on a family vacation, at the beach, cooking a meal together, or anywhere you can show a little slice of your life. That is the joy of lifestyle photography; it is open and fluid. It is a genre of photography that emphasizes storytelling. So wherever your story takes us is where we go!
Candid photos capture the connection between family members.
Those intimate moments are what make us feel. They tell our story. Whether we are connected by touch, eye contact, an emotion, a snuggle or a kiss, candid photos emphasize that togetherness.
Developing connections in front of a photographer may take time, and that is okay! We will take the time. I am very patient and I am there to guide you through the process.
Every family is unique in how they show their togetherness. Whether your session is a Lifestyle Session at your home, or a Family Session on location, I will find and document your honest and genuine connections.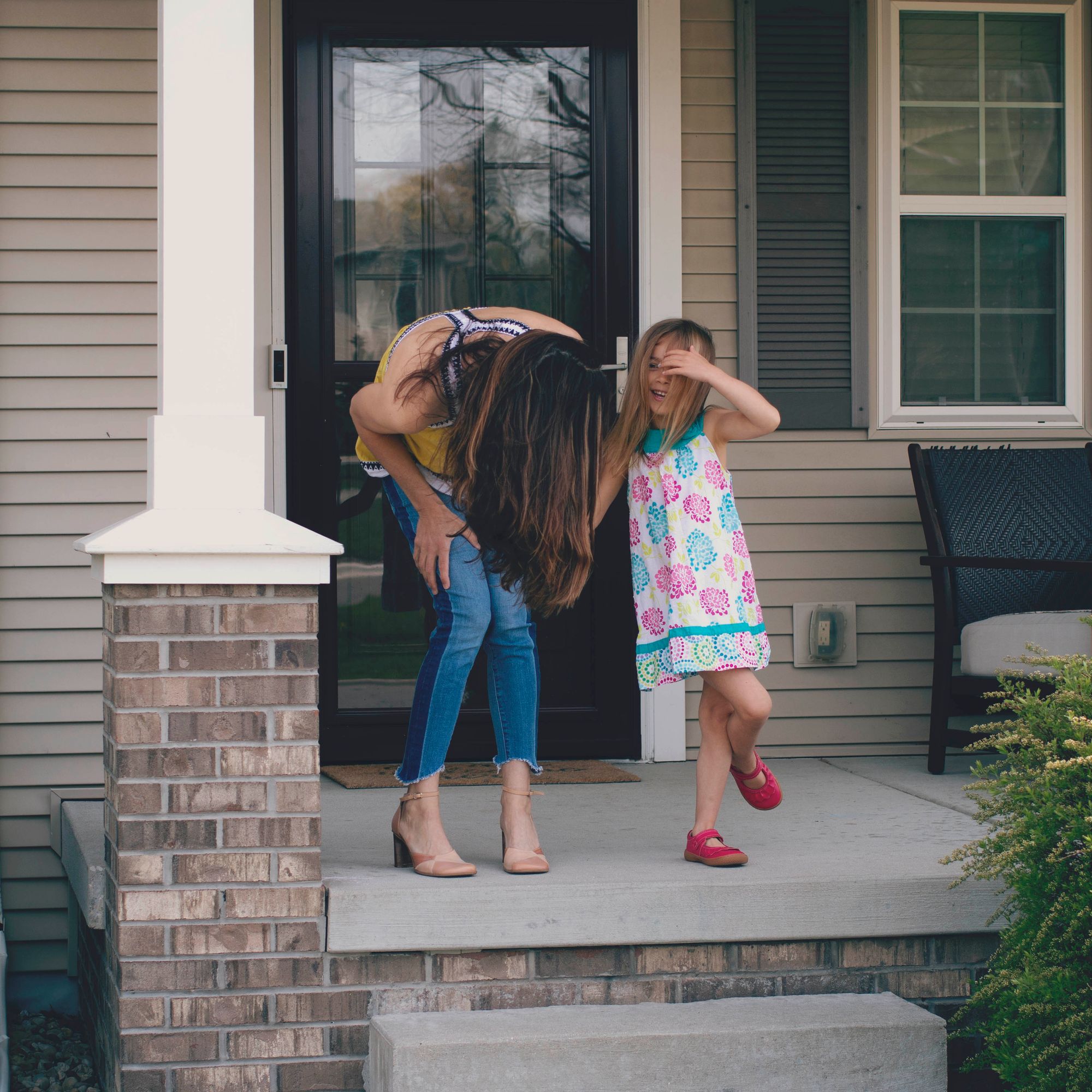 ---
Fine Art Family Photography
We are now offering Fine Art Photography to our sessions. This style of photography is different from our regular portrait photography. We use photography as a medium to communicate emotion and artistic intention. And true to the VBP mission as a whole, our intention for fine art photography sessions are all about showcasing those deep family connections with close and calculated poses.
Fine art photography differs from our regular family photography in a few ways. While our regular family sessions spend more time with candid shots and connective interactions; with a fine art photo session, we spend more time on each pose, trying to get the perfect pose and the perfect expressions. More time is spent on details and styling. Also, there is more time spent on editing in fine art photography to make sure everything is just right in each image.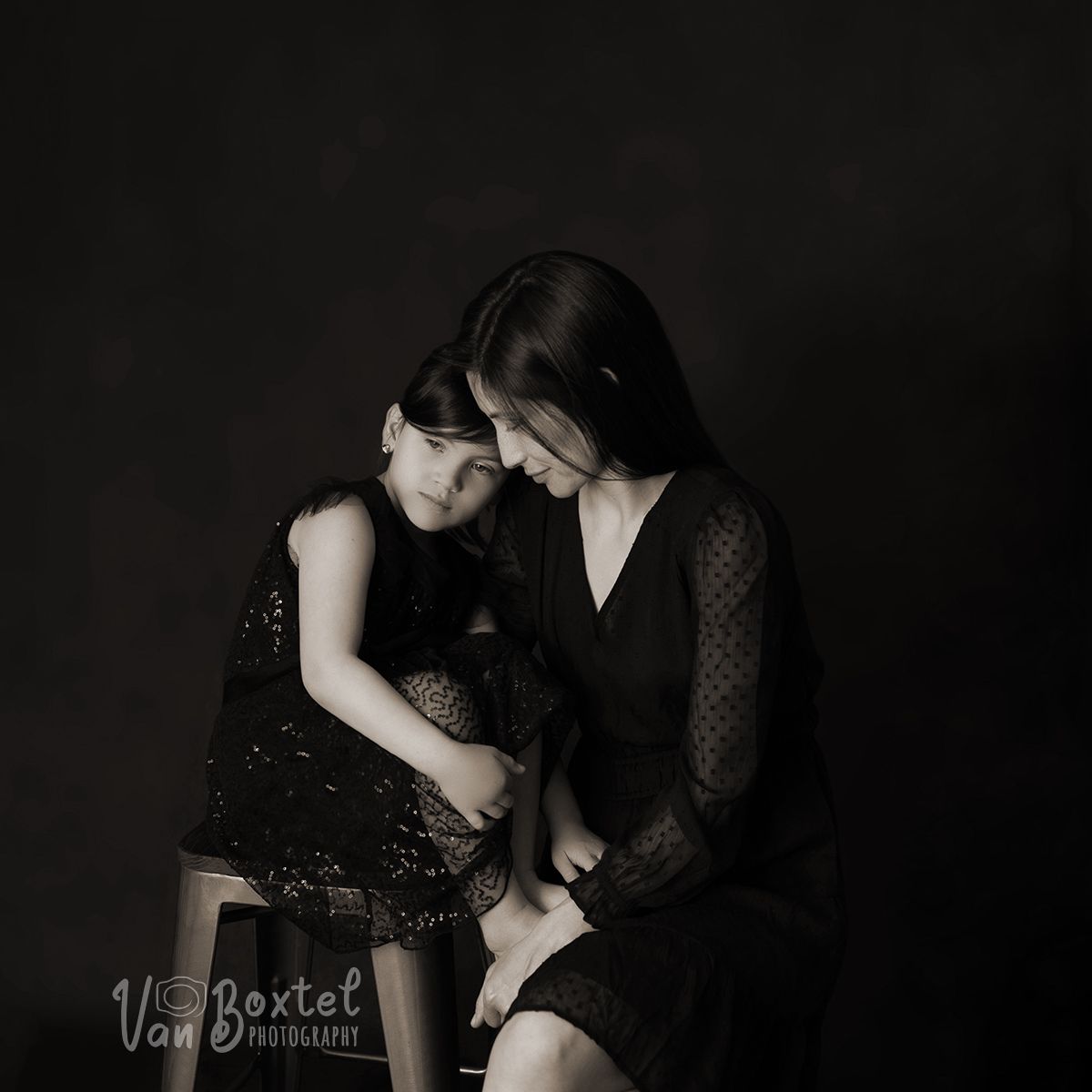 ---
Engagement Session
Getting photos taken of you and your partner is a great way to document your relationship and the joy you both share with each other. Whether it is a lifestyle photo session at your home, or a planned engagement session on location, your couple photo session will focus on who you are as a couple.
Engagement sessions and Save the Date photos are increasingly popular, and why not? They celebrate your love and commitment to each, and show the joy you have with each other like no other time throughout your life. During your engagement session, you can honor the love the two of you share, without all the distractions you will inevitably have during your wedding.
Engagement photos are intimate and authentic, and can be what you make of them. Whether you want your photos to be affectionate and heartfelt, wild and adventurous, or somewhere in between, your engagement session will document your joy, your story and the connection you share with one another.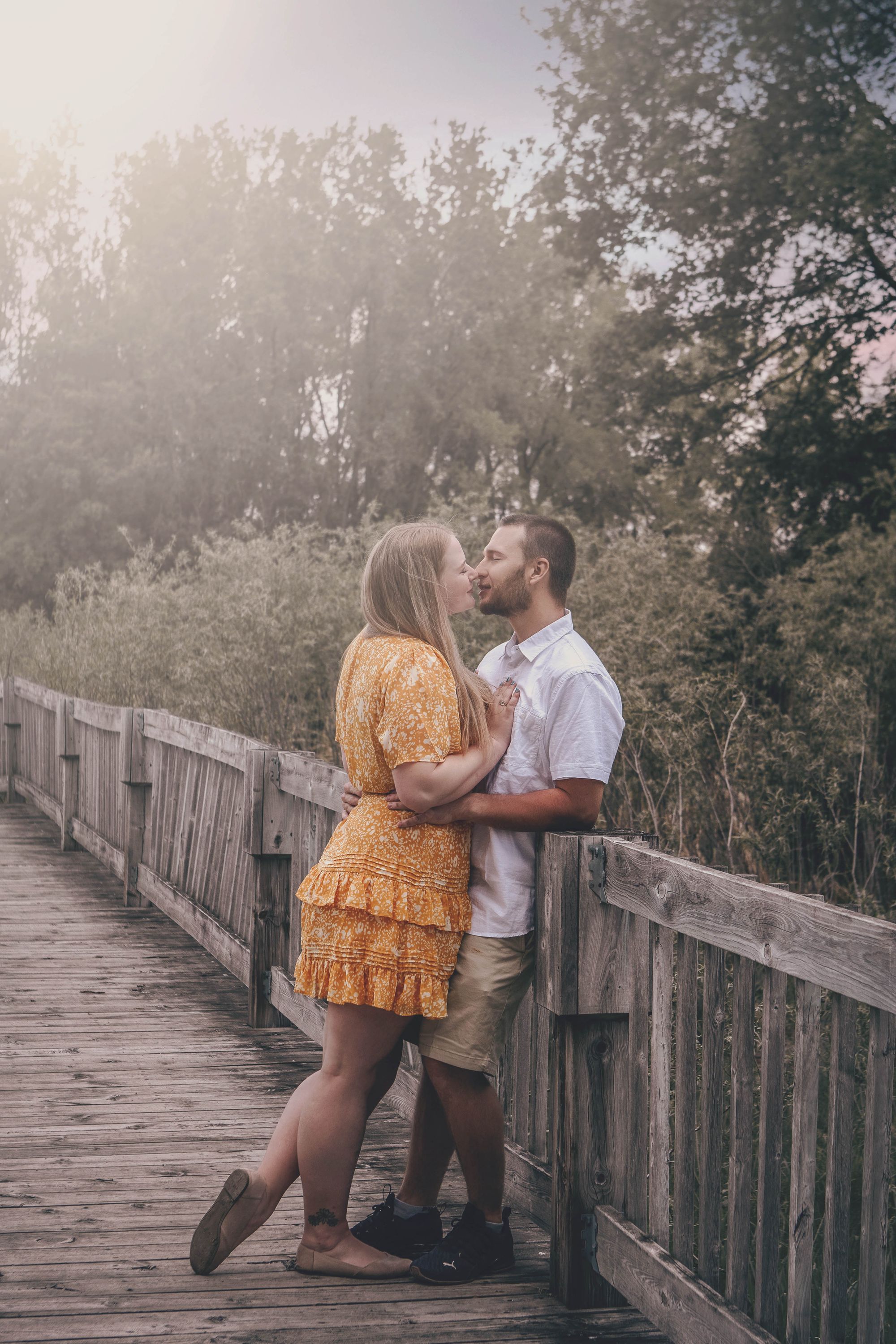 ---
Maternity Session
Maternity Sessions can be done either as an Outdoor Maternity Session, or as a Lifestyle Session at your home. Our Maternity Sessions are very peaceful and comfortable. This time in your family's journey is so incredible, yet so short. Documenting this time, gives you the opportunity relive those joyful moments in the early stages of your family's adventure.
Lifestyle Sessions focus less on posing and more on the family connections. They are usually done at your home, with your family involved, whomever that may be. Your lifestyle, your kinship, your photos.
Outdoor Sessions have just a bit more posing and structure. Much like the Outdoor Family Sessions, they offer a bit of posing, and a bit of candid moments. The posing we use is safe and natural.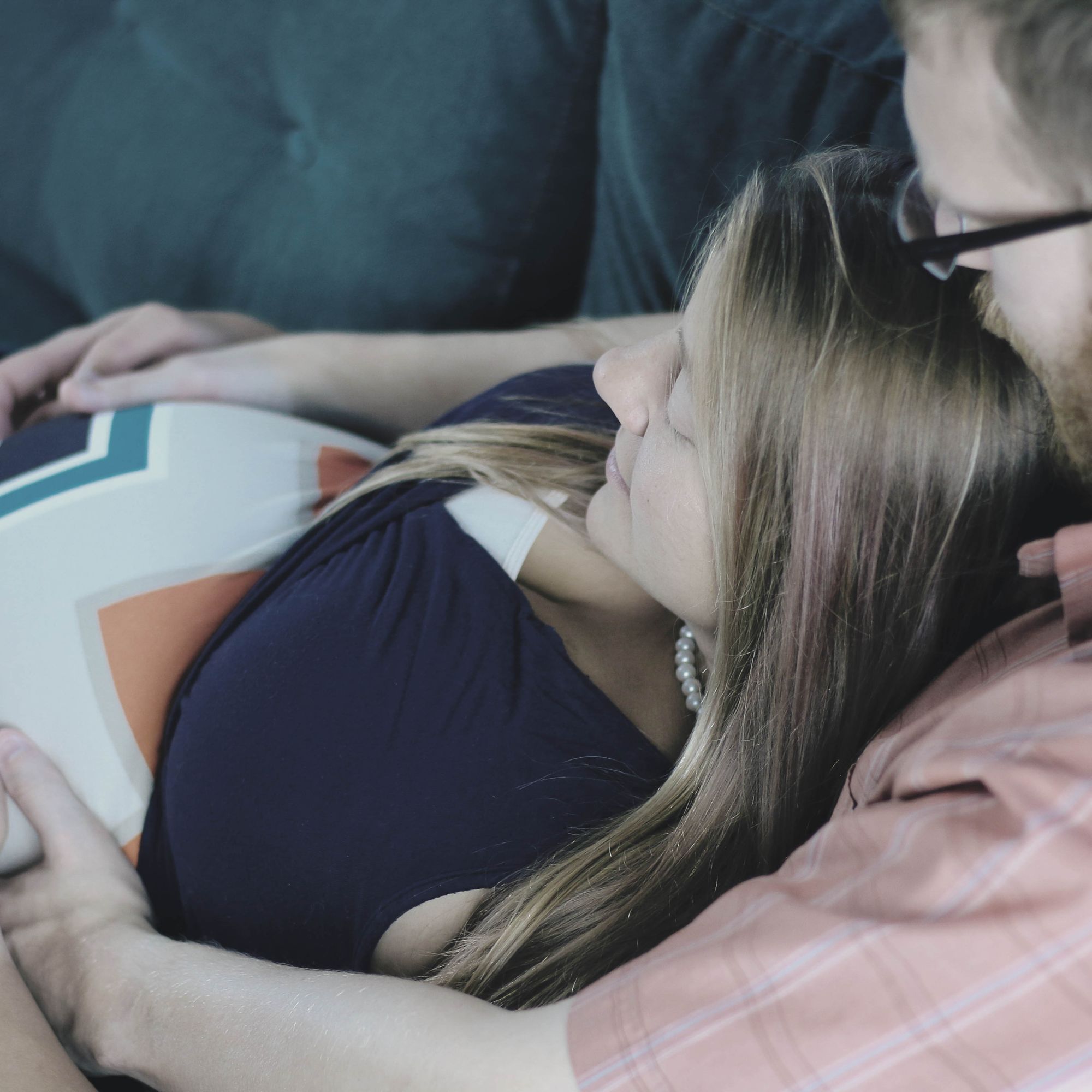 ---
Planning Your Session
Most photographers will tell you the best times for outdoor family photography is during the golden or blue hours of the day, which are about an hour after sun rise and an hour before sunset. During that time, we get that beautiful golden hue over the landscape.
However, if you have young children, you may refer to that same time as the Witching Hour. I get it, there is the ideal placement of the sun in the sky. However, I have a young child myself and I also get that ideal placement of the sun doesn't hold a candle to the ideal mood of my child! I know I won't get 15 minutes of my child's happy attention during the evening golden hour.
My sessions are child-led, and we want your session to be at a time when your children are happiest. So if your kids are not their happiest self during the golden hours, we will find a time that works best for your family.
Keep in mind however, that sessions outside of the golden hours may be limited to locations that provide even shading.
Outdoor Family Session are usually schedule on Friday and Saturday evenings, but I am flexible. I am happy to try and find a time that works best for you. If Tuesday evening, just after band practice is the best time, so be it!
You don't want to be rushed, so plan to schedule your session when you are free to enjoy the time, without time limits.