"All those cliches, those things you hear about having a baby and motherhood—all of them are true. And all of them are the most beautiful things you will ever experience." - Penelope Cruz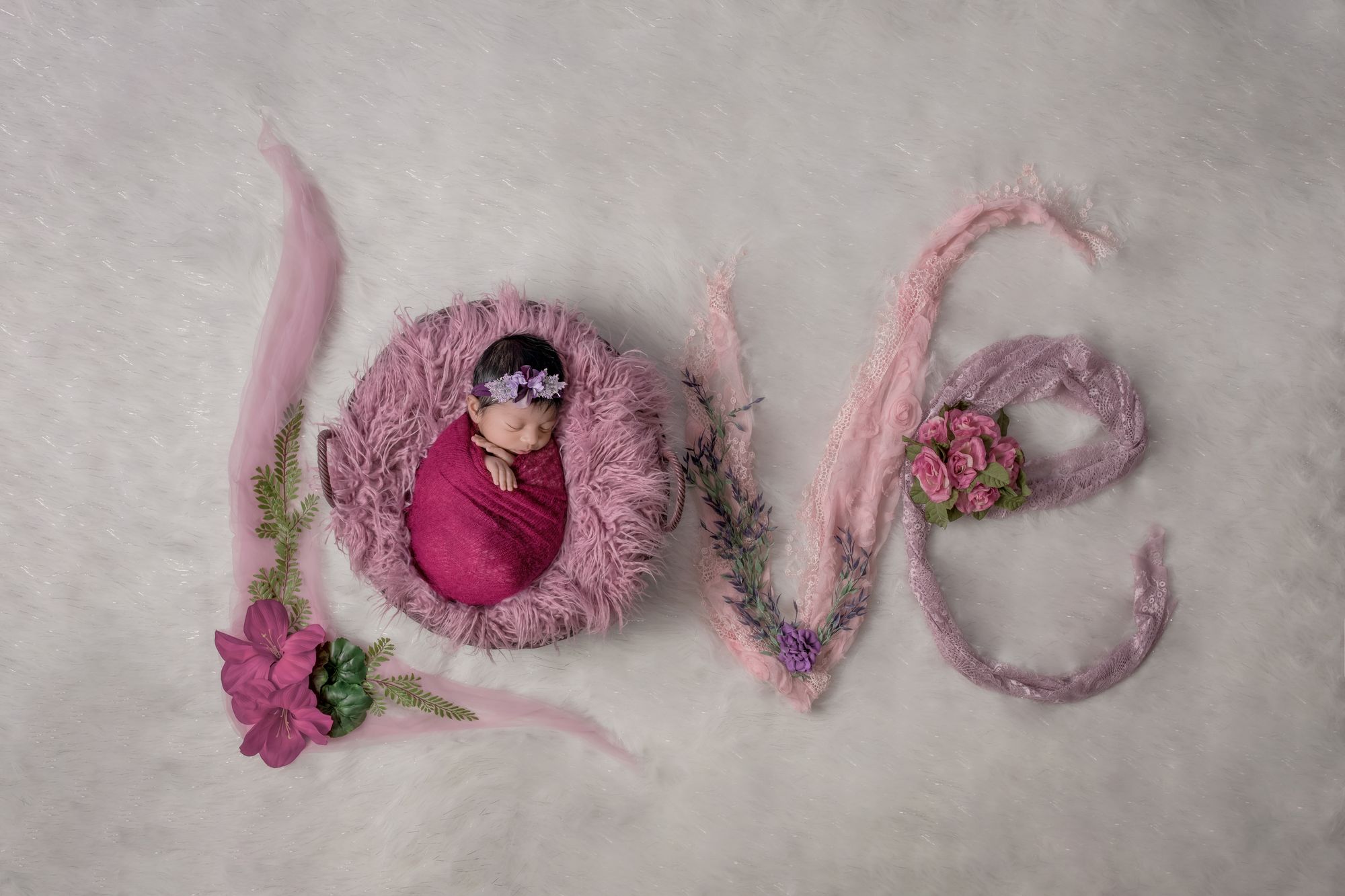 Why Hire a Professional?
Hiring a professional newborn photographer is an investment that will pay off for generations. As with anything regarding your little's, it is comforting to know your decision to hire a professional provides you with a quality service that focuses on safety and consistency. Newborn photography is not easy, and it is takes a considerable amount of patience, training and equipment to capture those beautiful images.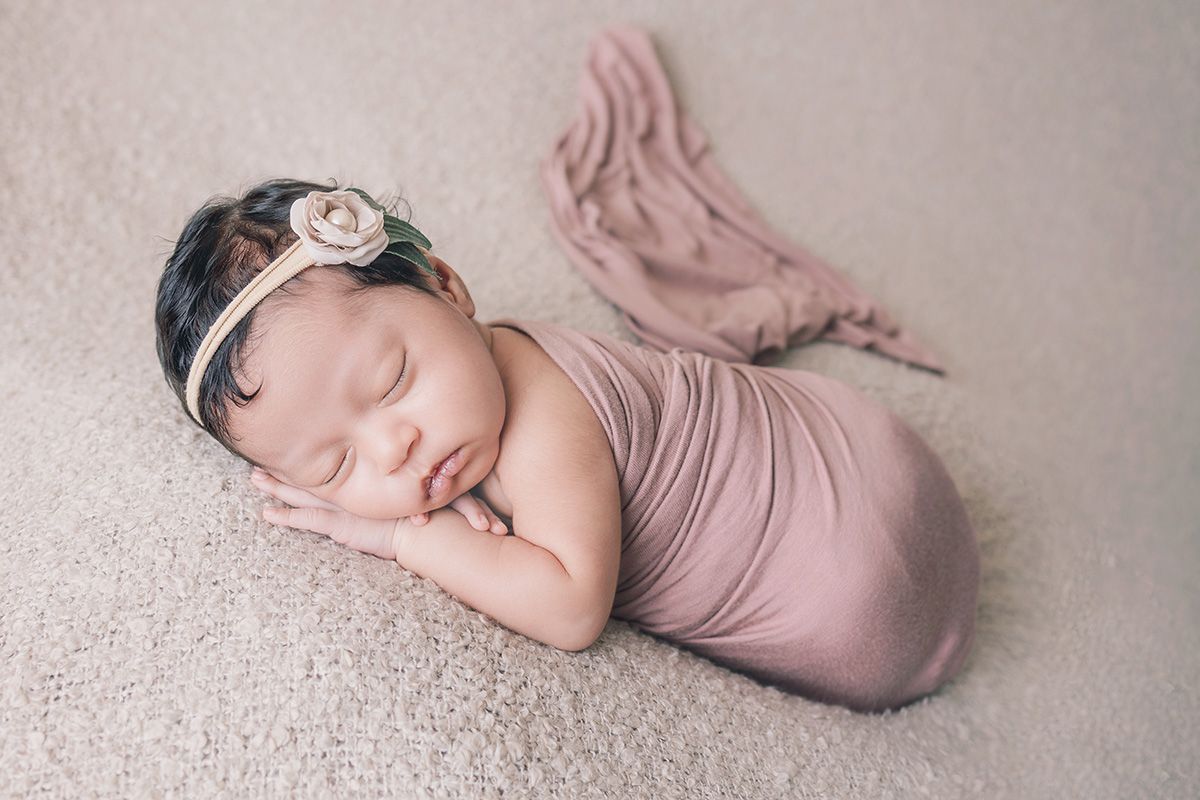 1. Safety and Education: Hiring a professional photographer who specializes in newborns and babies, gives you comfort in knowing your baby will be handled with the safest techniques and care. There are right and wrong ways to handle and photograph a newborn baby, and knowing your photographer has been educated and trained properly is important.
In my training as a newborn photographer, I've taken professional courses taught by leaders in the newborn photography industry. Leaders such as Kelly Brown, CaraLee Case, and Emily Lucarz, who have all spent many years training and teaching newborn safety.
I only do poses that I have been trained on and can do safely. I stay up to date on the latest safety best practices, and will continue to stay informed on all the newest information. My posing style is based on safety standards provided by pediatric studies, not by photographers.
If there are poses you do not see on my site, it is because I probably do not feel comfortable with it. Please feel free to contact me if you have any questions regarding your newborn's safety in my studio.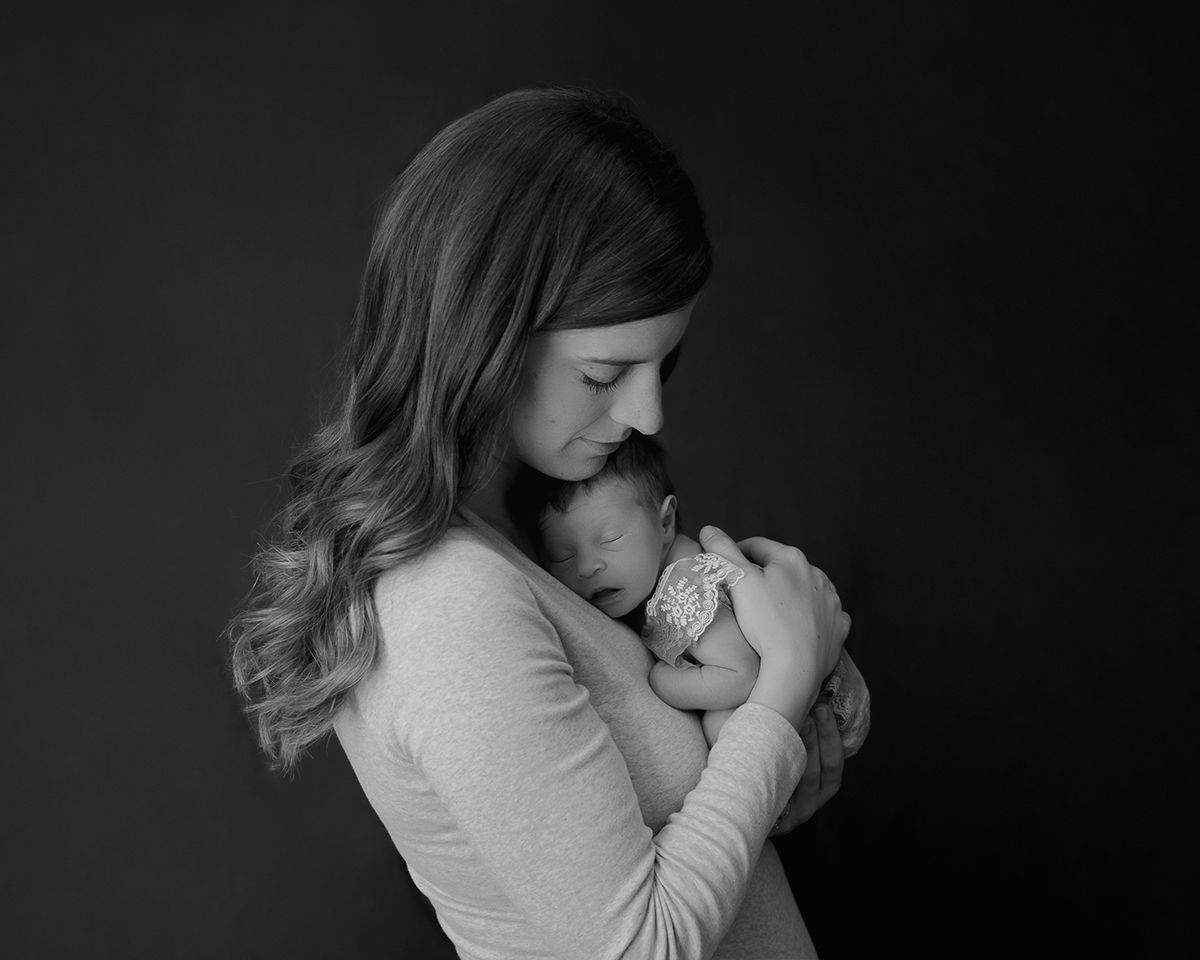 2. High Quality Equipment: Photography is a very expensive hobby. Becoming a professional newborn photographer means having high quality equipment and props. It means investing in professional cameras, specialty lenses, a studio, studio lighting, and custom props and backdrops designed especially for newborn photography. Over the years, I have collected quality props for your newborn baby. From wraps, custom headbands, rompers, backdrops, and posing bowls and tools, I know what works and what does not.
This goes for editing, as well. A professional newborn photographer has the professional editing tools to make your photos perfect. There are many photo editing tools for your phone or your mobile devices, but they are not set to the same standard of quality. Professional photo editing software and programming is just as important to producing high quality photos as the camera and lighting.
3. Evolving Craft and Artistic Skill: A skilled newborn photographer is going to have the ability to put things together in such a way that creates beautiful images with an artistic quality that takes time to nurture. It begins with a lot of trial and error, and grows into a craft, from a well rounded understanding of color theory, lighting techniques, composition, storytelling, balance, patterns and shapes, creativity and an eye for detail. A professional newborn photographer is going to constantly evolve to meet the needs of the client, as well as her own artistic growth.
4. So You Don't Have To: Take this time to relax. Let the professional do her job and get those incredible photos of your family and your new baby. Take some time to sit down, to not be responsible for the outcome. As a parent, this is a rare occasion! Let the professional take care of this part.
Newborns
Newborn photography is an art form. It is also a deeply personal experience. You will never get these moments back, so it is very important to find the right style of newborn photographer, as well as the right type of session. We offer two types of newborn sessions; the Studio Session and the Lifestyle Session. Both sessions offer a unique photographic experience and provide you with beautiful images your family can cherish for generations. And both types of sessions can be built into a package.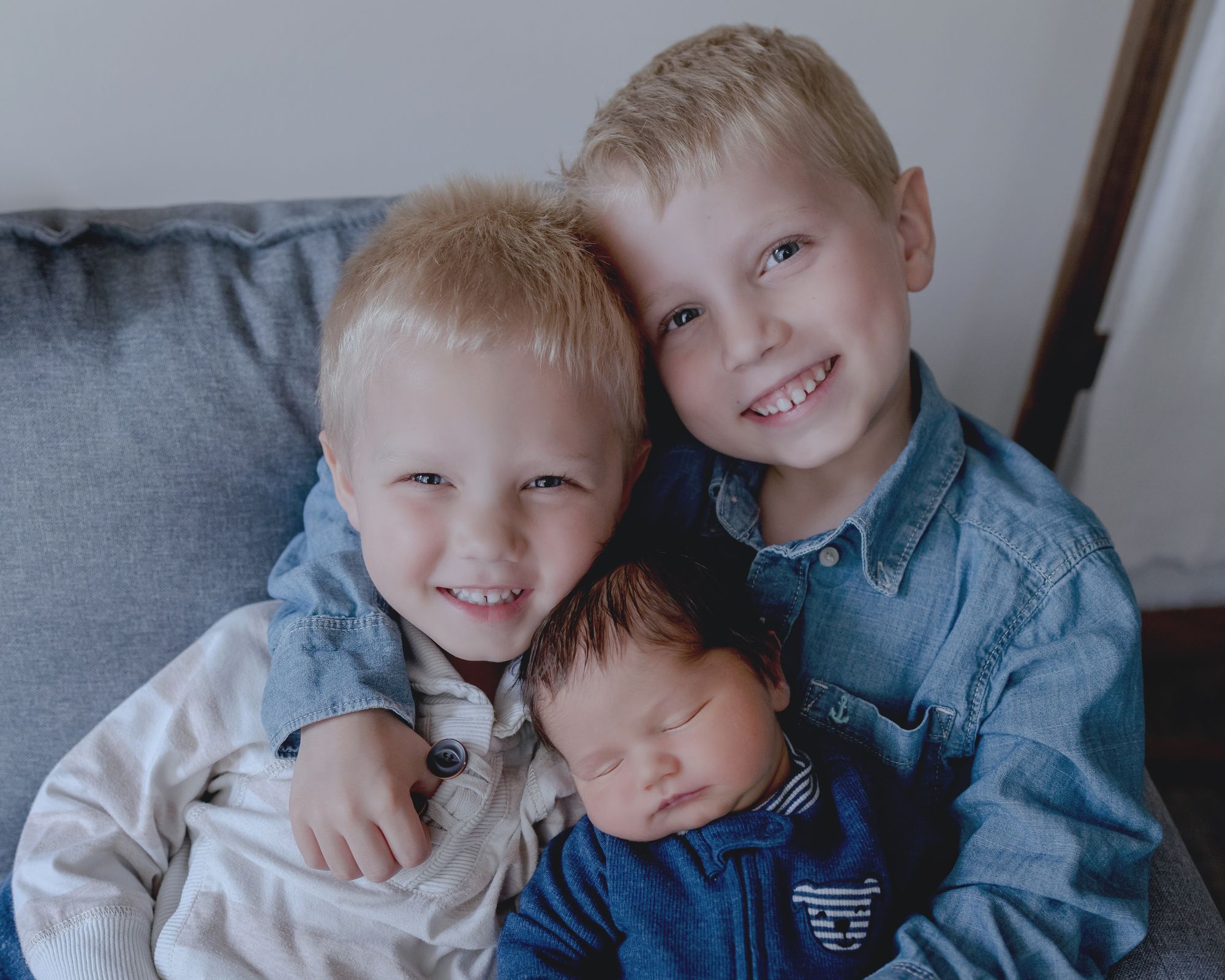 ---
Studio Sessions
Our Studio Session occurs in the studio, and focus on those beloved newborn poses with a fresh and unique style. With custom built sets designed to match your style, your newborn photos are created to look amazing on your walls.
​In all newborn and baby sessions, siblings and family photos are included.
Our studio is family friendly. This means our waiting room is designed to entertain children from six months to 10 years old for hours. This has been kid tested and approved! There are toys, art supplies, books, movies, and even a small drink and snack bar, so your family will have plenty to do during the session.
All used toys are sanitized after every session.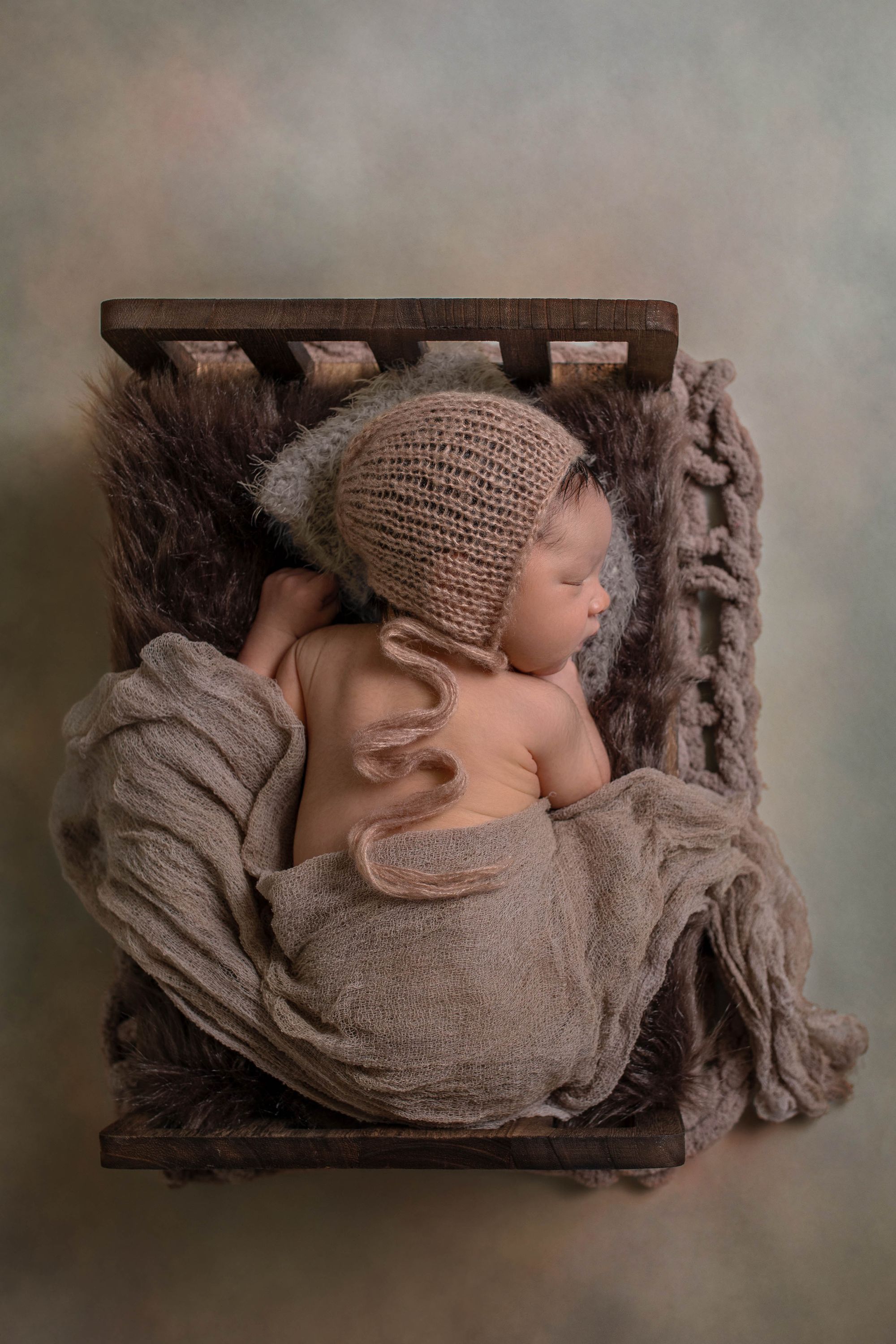 ---
Lifestyle Sessions
Our Lifestyle Newborn Session offers a unique photographic storytelling experience. Your session occurs in your home, when your newborn is about two to four weeks old. A Lifestyle Session is an incredible way to document where your family is at during this truly amazing time in your life. Your photos will focus on the connections between family members, and is baby-led.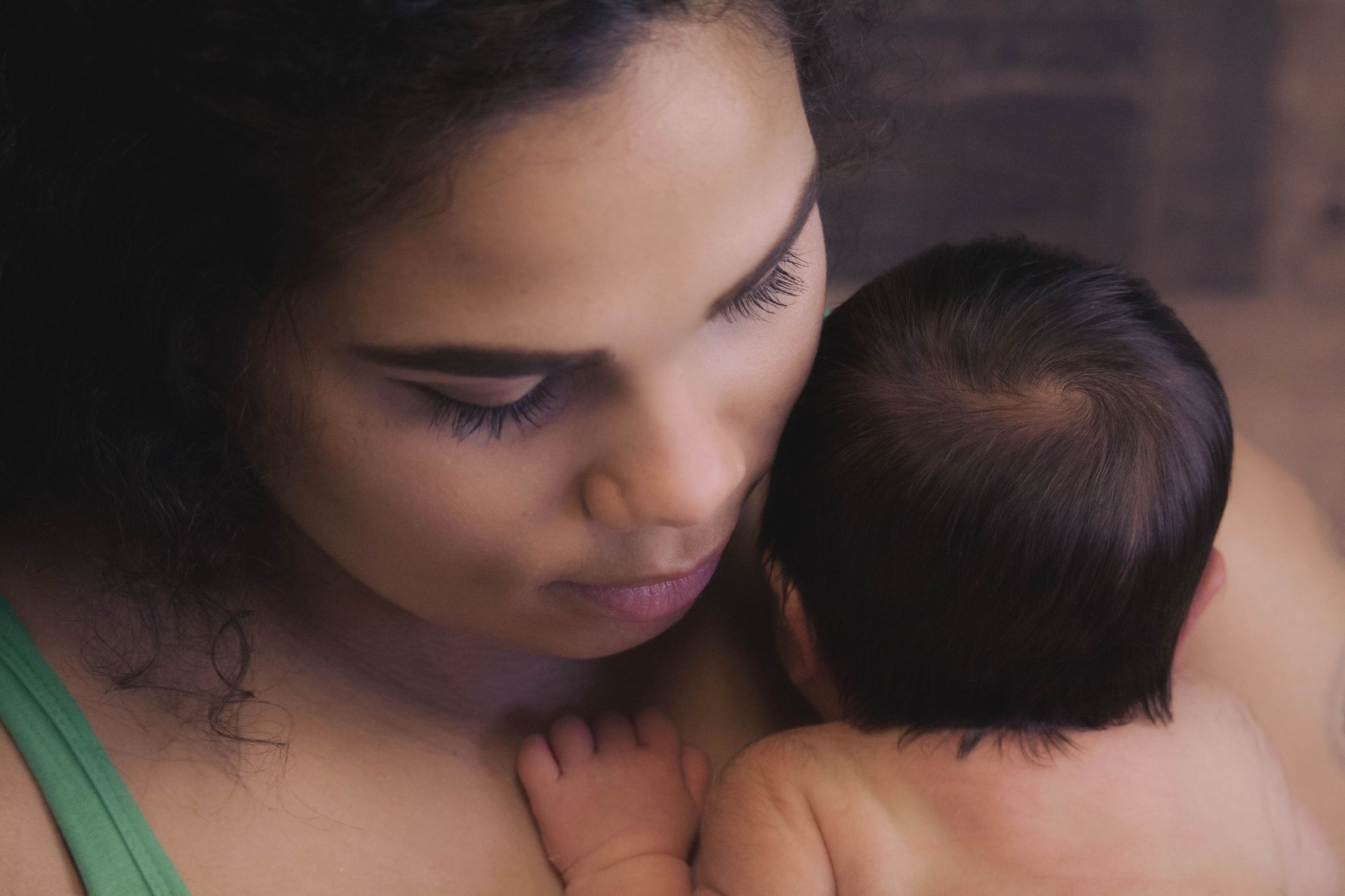 ---
Sitters & Milestone Sessions
Sitter Sessions (also called Milestone Sessions) usually occur between your child's newborn session and her 1st birthday session. They are a great way to document your baby's growth and development in her first year. These sessions are usually done at the studio, but they can be done at your home or on location. It is good to have them when your child is able to sit up unassisted for at least a few seconds. Siblings and family photos are included.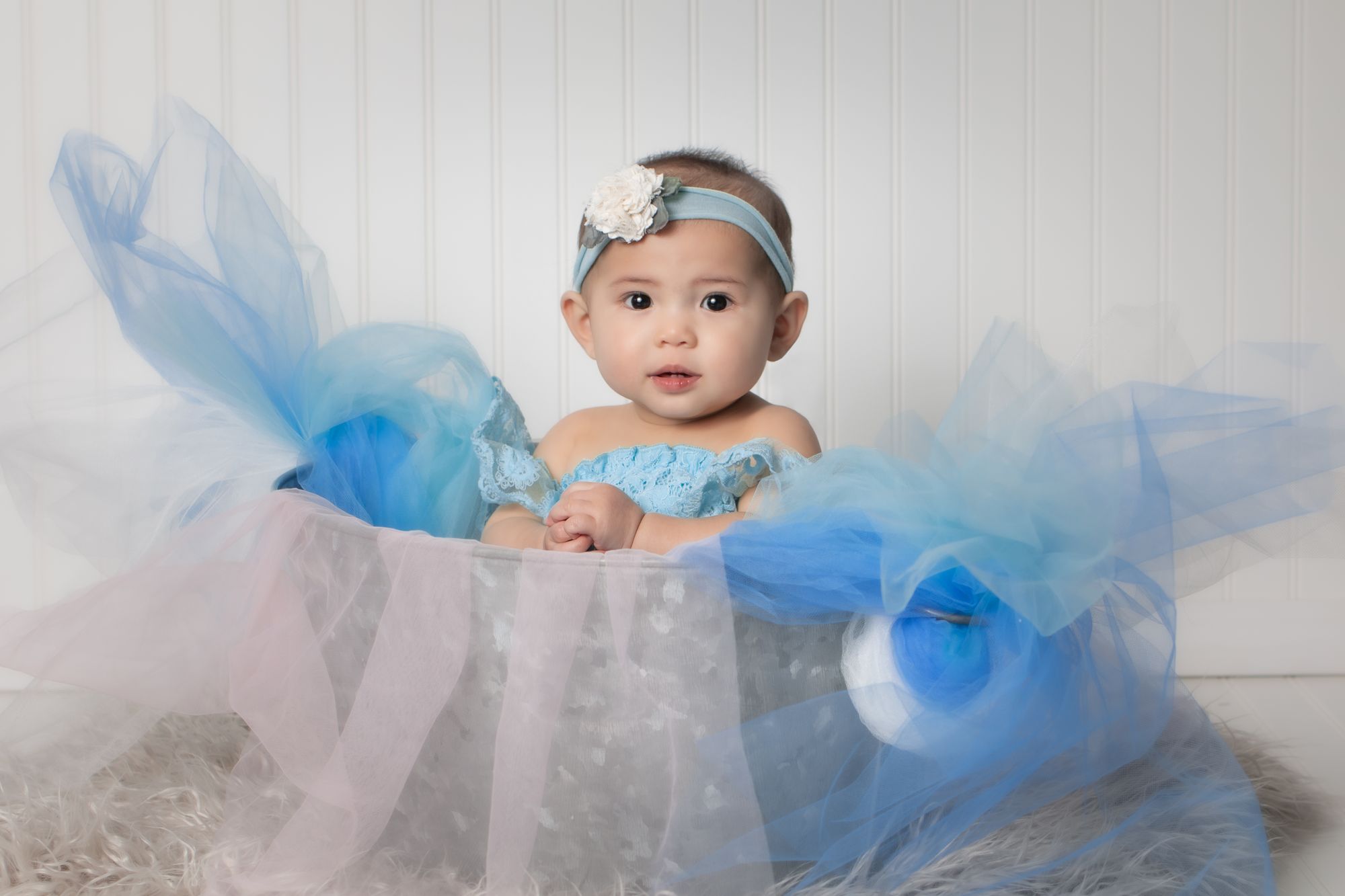 ---
Smash Cake and 1st Birthday
A Smash Cake Session is a special type of photo session that celebrates your baby's 1st birthday with a wonderful display of mess and destruction. Yes, you read that right. A smash cake session is a little more complicated, but at its core, the session is basically your baby, a cake, and a camera. We put your adorably clean baby in a custom designed set, put a cake in front of her, and let her go to town!
Smash cake sessions are typically done on or just before your baby's 1st birthday, and in my studio. Trust me, you don't want to clean up after a smash cake session. It can be brutal!
Smash Cake Sessions have three or four sections. We start with her birthday outfit without the cake. We put Baby in the set and take a few photos in her birthday outfit before we put the cake down. This way we get some photos of your baby without the mess. If you want family or sibling photos, this is when we would do that.
Then we give her the cake. This is the bulk of the session, and can take anywhere from 20 minutes to an hour. As long as Baby keeps eating and smashing, I will keep shooting!
We finish off with a cute bathtub scene, where we put Baby in an adorable little tub with bubbles, and take a few shots there.