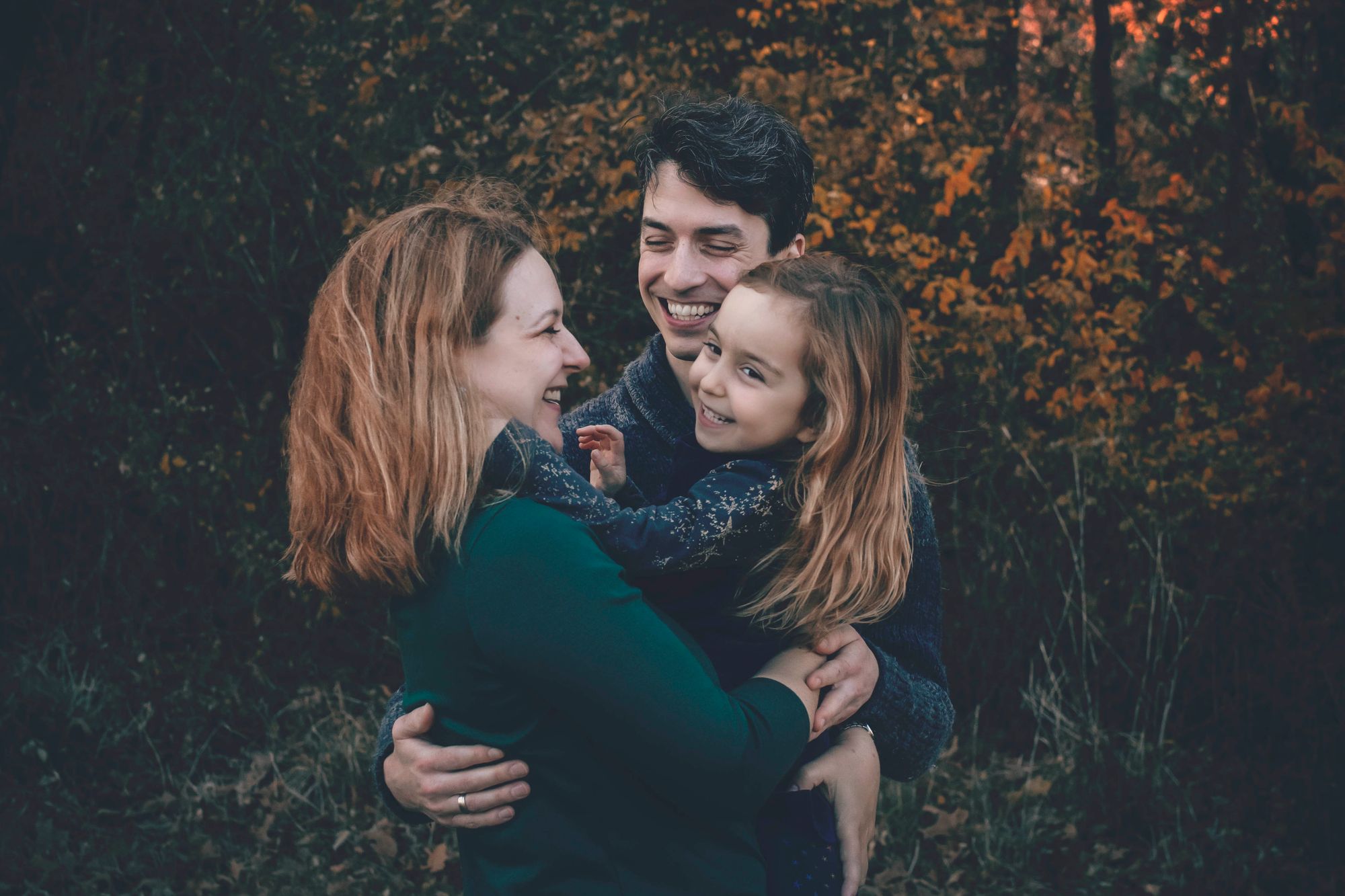 Fall Mini Sessions 2022
The Fall Colors Peak Week is super late this year. They are predicting Peak Week to be the first week of November! So Fall Minis will be the last week of October and first week November.
We had so much success with the sunset sessions last year, that we decided to do them again! You can check out the schedule and sign up for the session that works best for you below.
The Fall Minis will be held at two different locations: Token Creek County Park in Deforest, and on the Upper Yahara River Trail in Deforest. Both parks are in Deforest, easy to get to, have beautiful backdrops, easy parking, and allow dogs (just in case you want to bring your furry family members along). The Upper Yahara Trail does not have a bathroom, so keep that in mind.
The sessions are $200 and include 20 minutes of photography time, 5 fully edited digital images with option to purchase more, print release and a personal online gallery.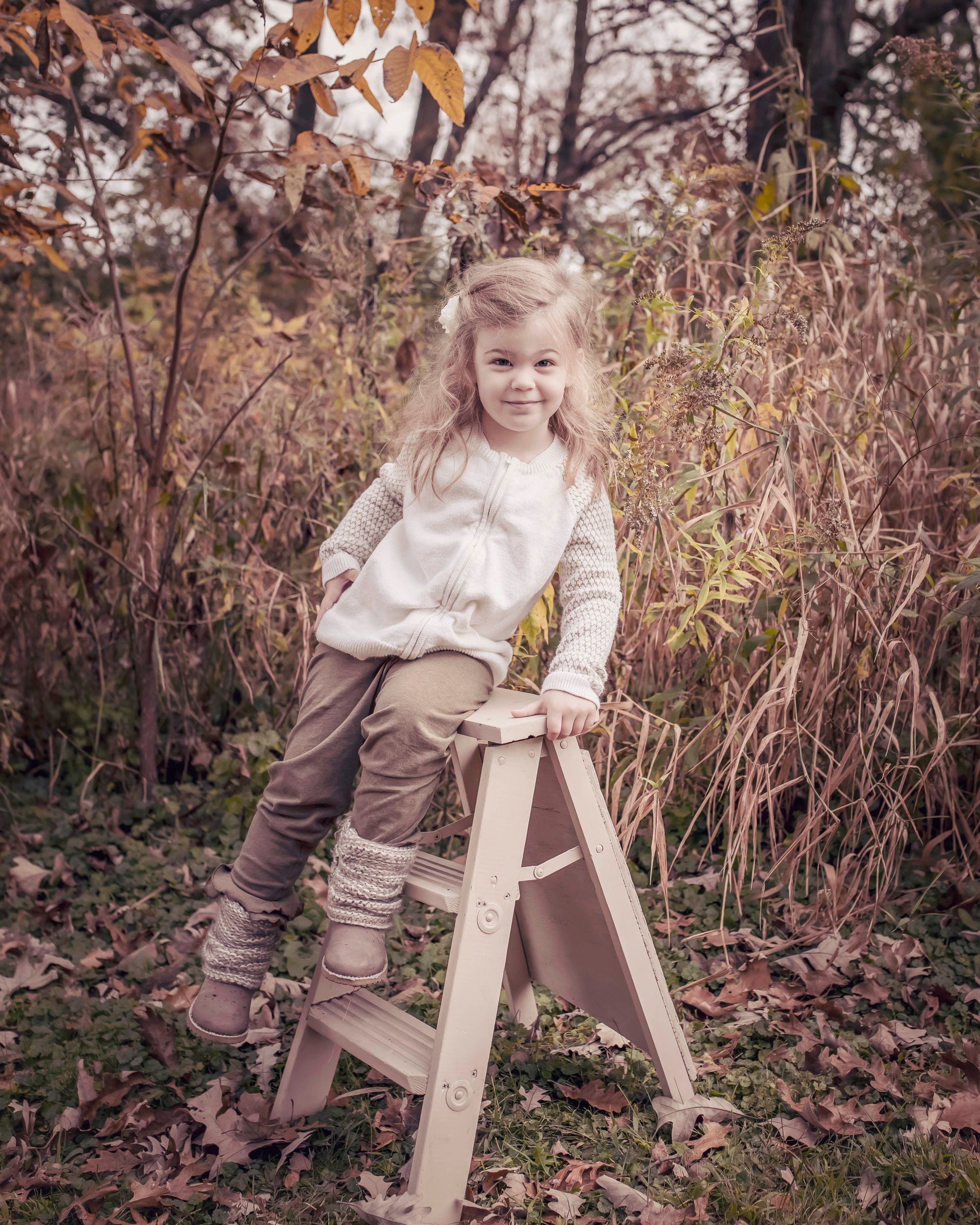 Saturday Sessions at Token Creek
The Saturday Sessions will be held at Token Creek County Park, which is located just off Stoughton Rd. The first session will be at 8:30am, and the last sessions will be 5:30pm. The last two sessions will be Sunset Sessions.
The appointments are in 20 minute increments.
The dates are:
Saturdays, October 22nd & 29th 2022
Sunday, October 23th 2022
Token Creek is a big park, so the specifics about exact location and where to park will be given closer to the dates of the sessions, via email and posted on both social media (IG and FB) and the website. We usually shoot at the front of the park, but there are so many beautiful places at this park.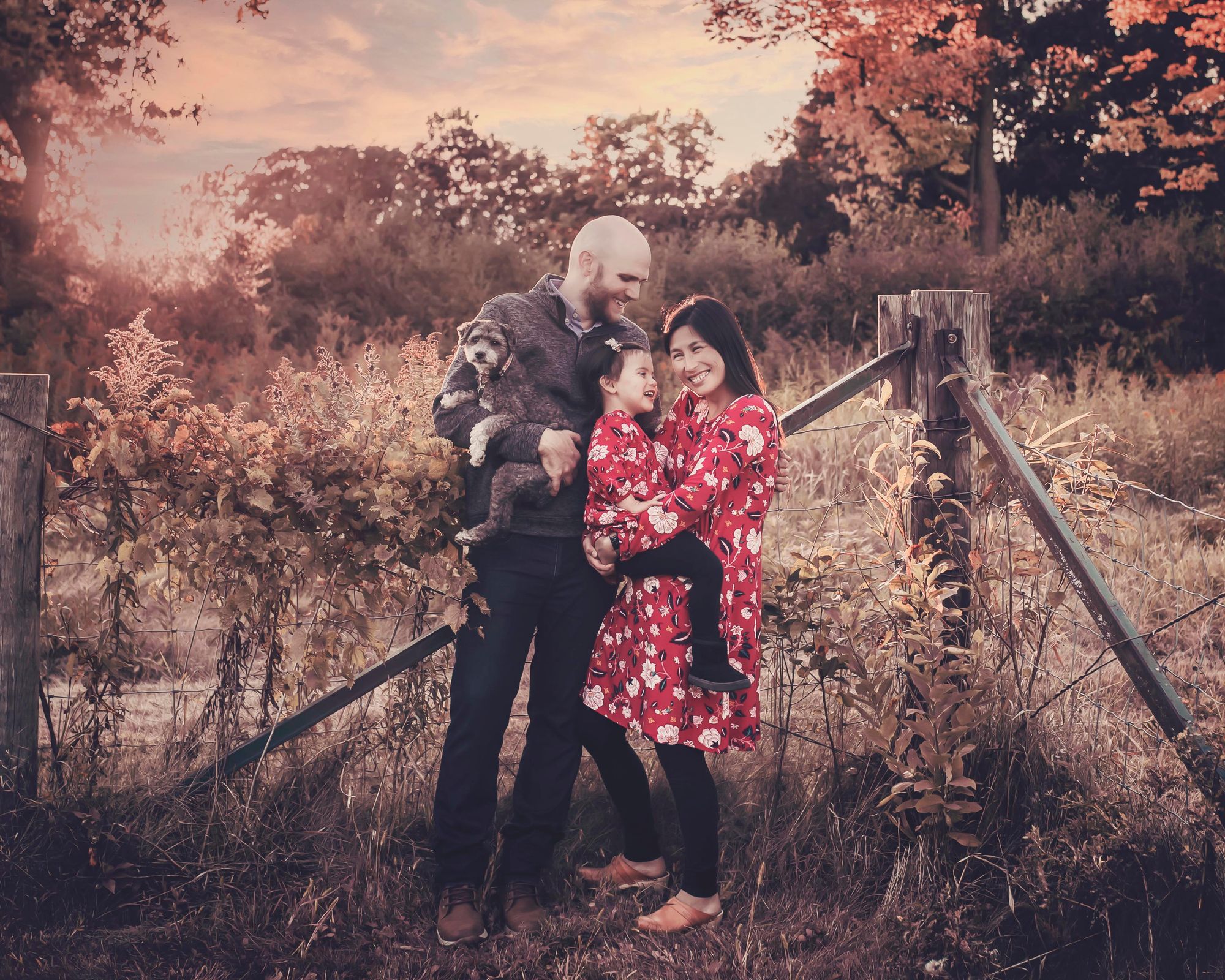 Sunset Sessions at Upper Yahara River Trail ​
Weekday Evening Mini Sessions will be held during the Golden Hours at the Upper Yahara River Trail. This trail is located on Innovation Drive, in Deforest,  just off Hwy CV. There is street parking all alongside the road near where we will be shooting.
These sessions will have limited availability, as there is small window of time and light during the Golden Hour.​ There are only two appointments available each day. Both will be great, and neither is a bad choice.
The dates are:
Tuesday 10/25
Wednesday 10/26
Thursday 10/27
Tuesday 11/1
Wednesday 11/2
Thursday 11/3
​Keep in mind, beautiful sunsets are never a sure thing. If you session date is rainy, or too dark and cloudy for a good sunset, you will have the opportunity to reschedule.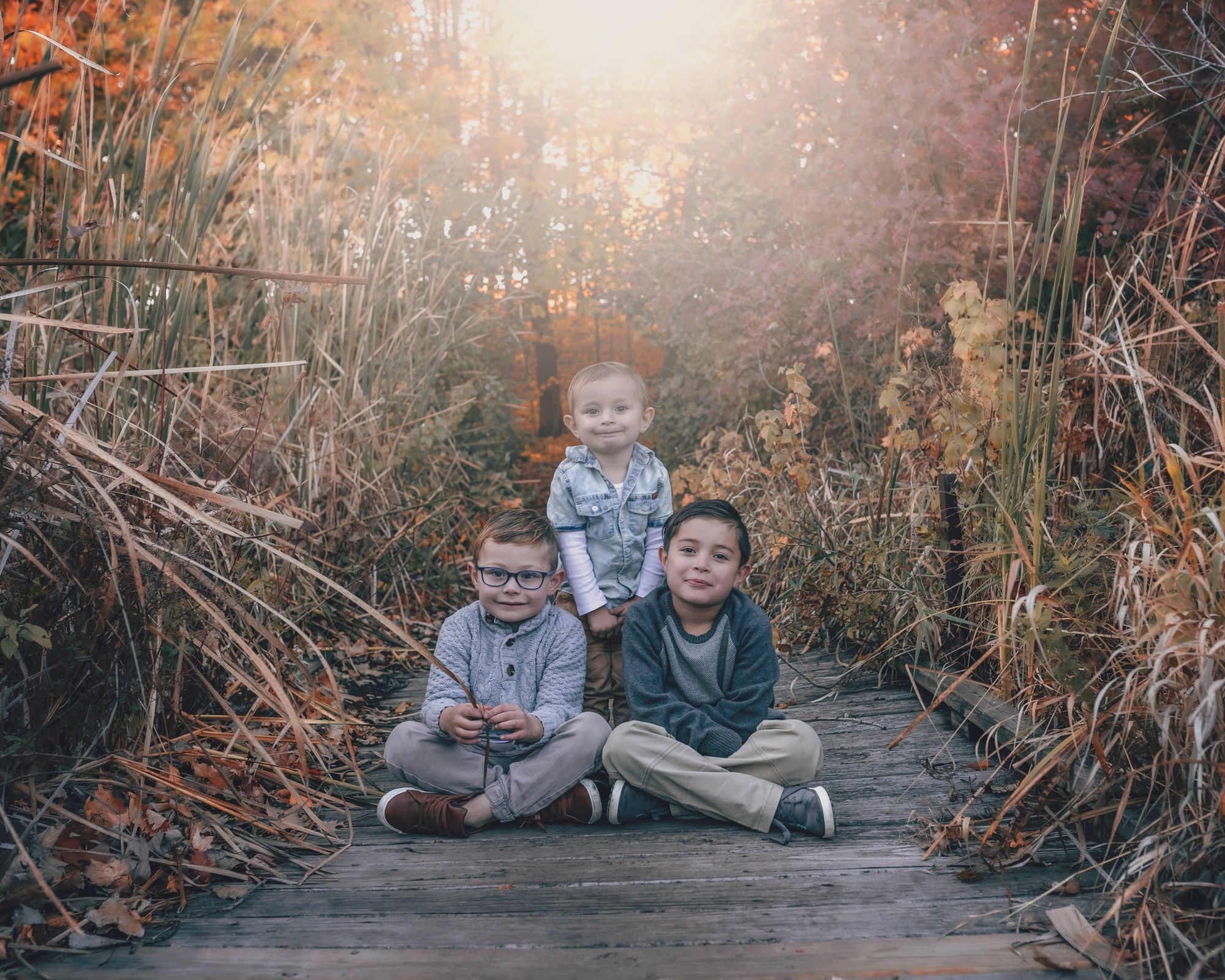 Extra Tidbits of Information
Paperwork and Signing Up
This year, everything will be digital. After COVID began, it was very important to make sessions as contactless as possible, so we upgraded to the digital world! Your contract and invoice will both be done electronically. CONVENIENCE!!
Covid Precautions
As far as COVID precautions, your photographer (Becky) is fully vaccinated. You can see the proof on our FB page. There will be hand sanitizer and masks available at the sessions for you to use, if you choose. Since we will be outside, we will leave wearing a mask up to you. We are happy to wear a mask if you prefer, just let us know ahead of time, in an email or text.
However, if you are not vaccinated, we ask you wear a mask when you are not being photographed. It is important to maintain a level of safety during these sessions, as many of our clients are under 2 years old, and are not able to be vaccinated.
Please be considerate of those who are not able to be vaccinated, and wear a mask if you are not vaccinated.
Keep in mind, COVID is constantly changing, and how things are now, may not be how things will be in October. Kids will be in school (hopefully) and the weather will start getting colder (again, HOPEFULLY!!). If things change, I will both update here, and on SM. Any updates will be bolded and italicized!
Snacks and Treats
There will be little grab bags of treats for the kids under 10. The snacks will be of the party favor variety; small toys, stickers, and maybe some fruit snacks, Pirates Booty, and a pouch. Last year Becky was known as the Pirate Booty Lady by more than one kiddo! Seems we ought to keep that going...
There will also be cookies for everyone as well. We believe in rewarding everyone for real smiles, and nothing makes us smile more than a delicious cookie waiting for me!
If you do not want your children to see the treats, please send us an email or a text and let us know before you show up.
Props
There will be no set props this year, like last year. We find we have better backdrops from the natural settings. However, there will be some wooden benches, kids chairs, an assortment of blankets for seated poses, and maybe a couple woodland animals decorations for the wee littles. We will also be adding a few accessories this year, like scarves and hats.  
Feel free to bring any props you like!
If you didn't get a chance to check out the Tips for What to Wear for Family Photos blog last year, take a look! It will be updated this year, later in September.
Dogs
If you plan on bringing your dog(s) to the session, let us know in advance. We love it when people bring their dogs, and we will assist in any way we can to help facilitate a successful session with your dogs.
Dogs are Becky's favorite living species.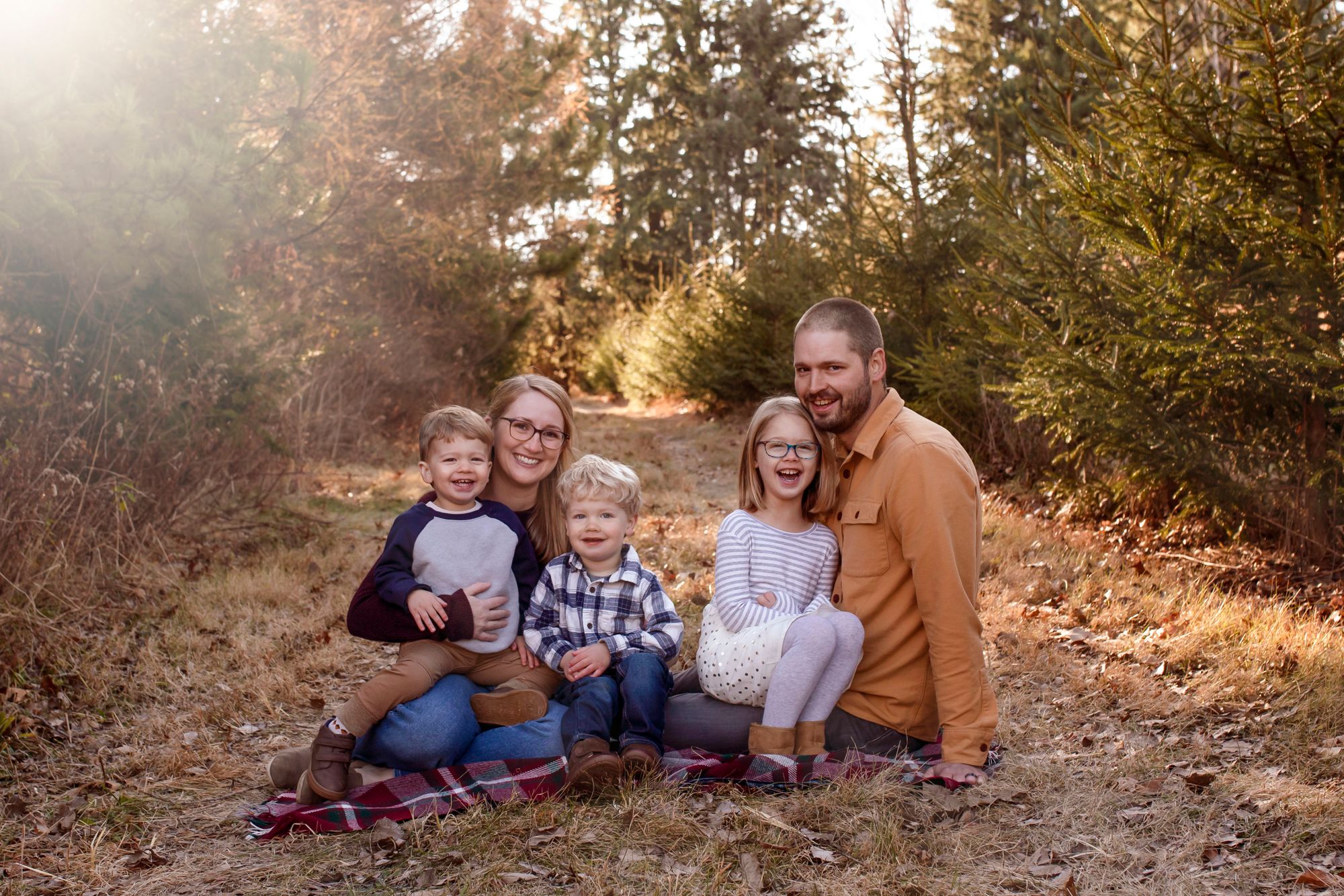 To sign up for the Fall Minis, click on the Sign Up button below. You will be directed to the scheduling page. You will need to scroll to the month of October to find the Minis. From there, you are able to sign up for the sessions.
​When you sign up, you will be asked for your name, email, phone number and there will be a notes section. Please leave a number that you can be reached at on the day of the session. That way, if there are any last minute, unforeseen details, we will be able to let you know. Like, if there is a zombie invasion and hundreds of zombies are roaming the park, we'll shoot you a text...
​In the Notes section, please indicate any special needs (food allergies, special accommodations needed, etc...) you may have, if you are bringing a dog, and how many children under ten, and their ages.
After you have signed up, you will receive an email with the session contract and the session invoice. The contract will need to be signed, and the invoice paid within seven days of signing up for your session to be held.
​If you have any questions, please feel free to contact us via email, text, or phone call. We are happy to answer any questions you may have. The Contact Us button will lead you directly to our email.
Sign up for Token Creek Sessions
Sign up for Sunset Session                              
---
Winter Mini Sessions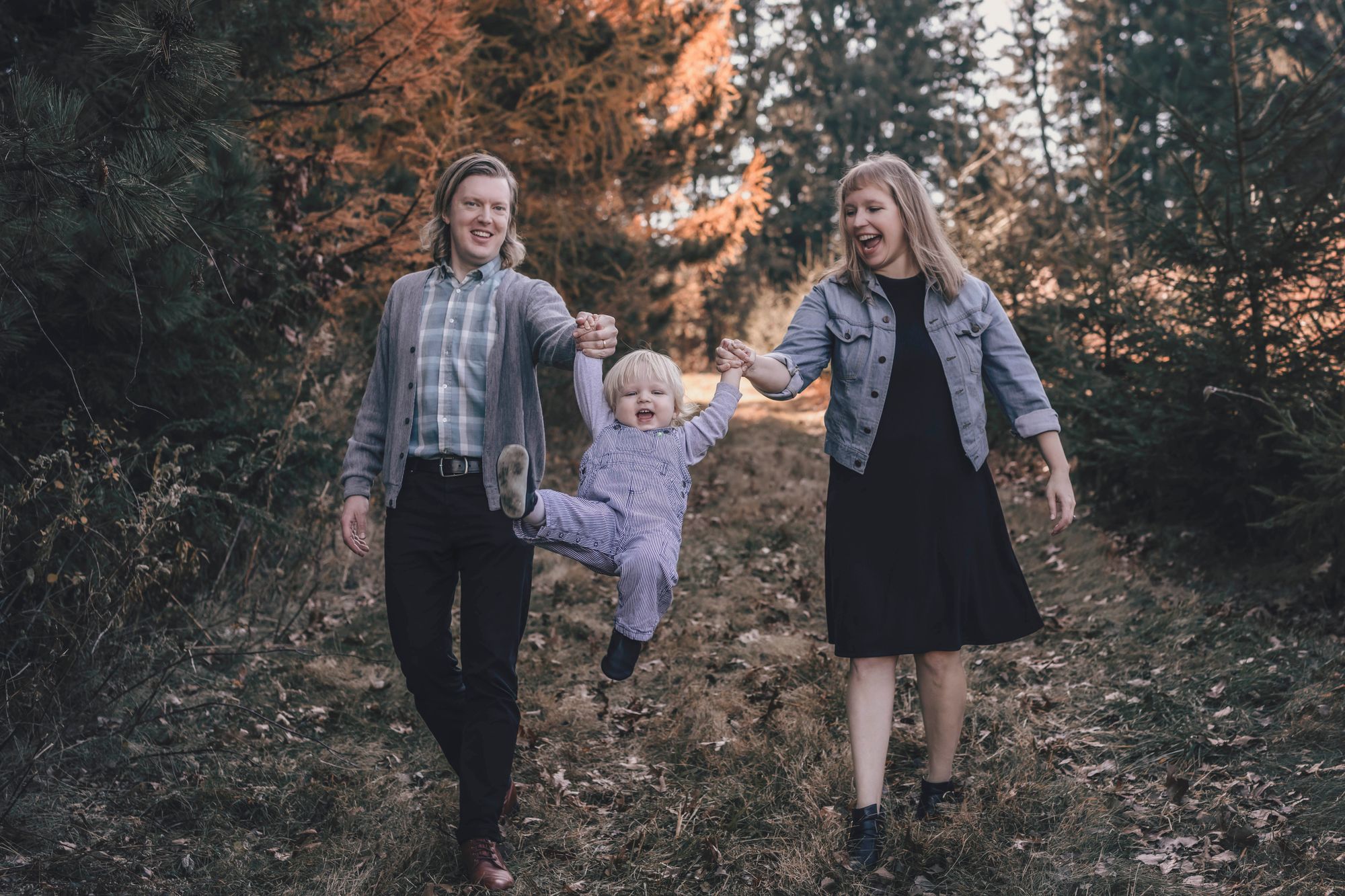 Due to the fact that peak week is so late in the season, we are not doing official winter minis this year. HOWEVER, if you want to schedule an independent winter mini session, give us a call!
We can make it happen!